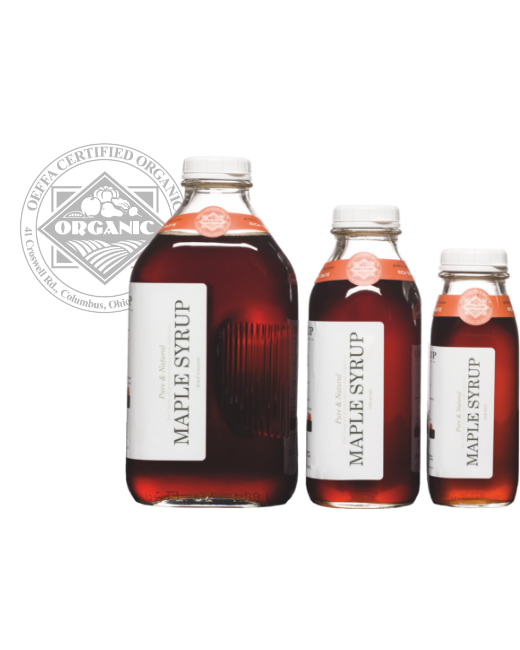 From bark to bottle, Timbercrest Maple Syrup is a defining ingredient, delivering a maple experience like no other. Timbercrest Maple is produced from maple trees in the rolling hills of Amish Country.
Our maple syrup is harvested from our own native maple trees as a water like sap. Distilled with heat to 67% sugar content. It is then filtered to remove tiny sugar particulates, then hand-bottled in glass bottles just for you. Glass bottles are the best containers to store this delightful, natural sweetener.
Try it on ice cream, in lattes, frozen cheesecakes. Maple syrup adds amazing taste and sweetness when used as glazing. It has a special effect on cooked carrots. Give it a try and let us know what you think. Your kitchen will never want to be without it.
Pleasures. Pure and Simple. Naturally.
Different Tastes:
Soft Taste…
Rich Taste…
Ultra-Rich Taste…